All phone no.s have the Malham area code (01729) Some opening hours are seasonal, please check during the Winter months, please mention malhamdale.com when booking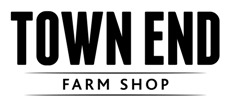 Take a look at our local Yorkshire Dales Food Blog Yorkshire Dales Food Blog for more Foodie Musings from the Dales, includes restaurant and pub food reviews, info on farmers market's, mail order shop reviews and more.

Town End Farm Shop, Airton just down the road from Malham, excellent cafe, fresh local meat, dairy produce, fresh bread and deli counter.
Yorkshire Dales Hogroast The Wildman Hogroast for a proper Hogroast for your event visit our Hogroast website.
The Limestone Country Beef Project was set up to help protect and improve some of England's most important wildlife sites by promoting the re-introduction of native cattle breeds to graze the limestone pavement areas of Malham and Ingleborough in the Yorkshire Dales National Park.
Yorkshire Dales Mail Order meat website Paganum Produce Online Farmers Market mail order online butcher selling Yorkshire Dales British Beef, English Lamb, Sausages, BBQ Meats and burgers using all local suppliers.
Yorkshire Chorizo the home of the Yorkshire Chorizo, chorizo recipes and you can buy online, Yorkshire Chorizo with free delivery to your door.
deliciouslyorkshire - Fantastic food and drink from Yorkshire and Humber deliciouslyorkshire including more details on Yorkshire food and drink.