Malham Tarn
Malham Tarn is England's highest freshwater lake. The Tarn level was raised by Lord Ribblesdale in the 19th century by means of a dam and sluice gate at the southern end of the tarn.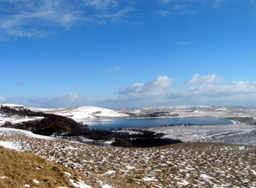 Malham Tarn drains at Tarn Foot into a small stream known as Malham Water that soon disappears into the limestone at Water Sinks. The water then reappears not as was originally thought at the base of Malham cove, but at Airehead Springs South of Malham and West of Malham Beck or the River Aire beside the footpath between Malham and Hanlith Mill, Kirkby Malham. This is known as the source of the River Aire.
Malham Tarn House stands to the North of the Tarn, built by Walter Morrison to replace Lord Ribblesdale's hunting lodge.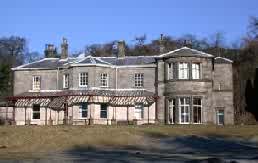 Location: Malham Tarn gr 890670 OS Map: 98, 376 metres above sea level, aproximately 3 miles North of Malham Village.
Size: a surface area of approximately 150 acres and a maximum depth of 4 metres, Malham Tarn is England's highest freshwater lake.
Access: Open all year, a good gravel footpath (road but not open to vehicles) leads from Street Gate on Malham Moor to the Tarn and The Field Studies Centre at Malham Tarn House. Alternative parking is available at Water Sinks by the road GR 894658 and a further footpath takes you North to the banks of the tarn.
Geology: Malham Tarn lies largely over Silurian slates covered with thick glacial drift and marl deposits. The tarn basin was dammed by a gravely moraine during the retreat of ice at the end of the last (Devensian) Glaciation c10,000 yrs. ago. Prior to the silting up and mire development in the west, Malham Tarn was originally twice its present size. Surrounding the Tarn is a karstic limestone landscape of predominately Carboniferous age.
The Upland Limestone Landscape is a feature of the Malham area and the Tarn provides a unique wildlife habitat for rare insects (caddis fly) and freshwater molluscs at the highest known altitude in Britain. see the Geology page for further information.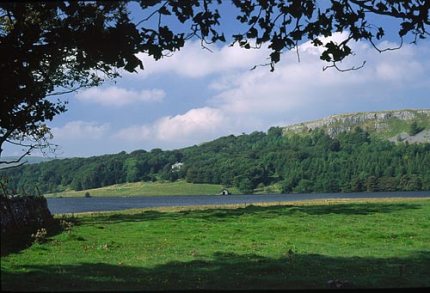 Limestone Pavement Action group, website contains some very good limestone pavement specific information for further study.
Malham Tarn has a long history of fishing with the original fishing rights being granted to the Monks of Fountains Abbey by William de Percy. Wild Brown Trout and Pike are known to make the tarn their home. The Go Fly Fishing , website contains some very good additional information about Fishing Malham Tarn.
Malham Tarn features in many walking Books.