Malham WI
Malham Women's Institute
Meets in Malham Village Hall, Malham, From 7.30pm Every 2nd Wednesday in the Month.

Malham Women's Institute is based in Malham, North Yorkshire which is in the heart of the Yorkshire Dales.
Our WI was formed in 1929 by a group of women from the farming community of Malham, Kirkby Malham, Hanlith, Malham Moor, Bell Busk, Otterburn and Airton, originally meeting at The Cherries in the centre of Malham.
Imagine, women from these outlying farms walking to a meeting on cold black wet nights? They did it because they had promised their neighbours and friends that they would walk together. Within a year of forming, there were 80 members who had joined an organisation that wished to improve the lot of women. Today those principles remain and although we are a relatively small Institute, we actively promote the education of children and women, take part in a wide variety of activities and campaign on issues which mean the most to our community.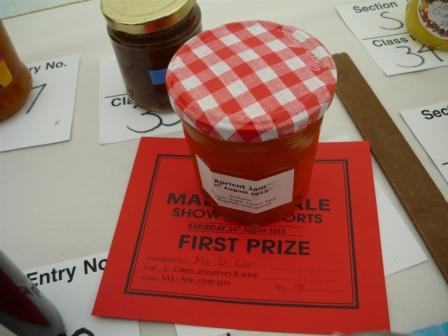 Programme 2017

January 11th - Christmas Dinner
February 8th - Twittering Evening
March 8th - Interior Design
April 12th - Fun Raising
May 10th - Medical Dog Detection
May 31st - Malham WI Safari Cafe
June 14th Yorkshire Air Ambulance
July 12th - Jewellery Making with Jean
July 11th - 13th - Great Yorkshire Show
July - Summer BBQ at The Rands
August 9th - WI Outing
August 26th - Malham Show
September 13th - Visit to Airton
October 11th - AGM
November 8th - Games Night
December 13th - Craft Evening/Christmas Dinner

President: Margaret Rand, Tel: 01729-830676

Secretary: Tracey Baron, Tel: 01729-830903

Programme 2016

January 13th Hands on patchwork making - Margaret Rand will be putting us through our paces on crafty sewing skills - remember to bring your scissors!
February 10th Climbing Kilimanjaro - Hear from fellow member Joyce on her unforgettable experience of climbing Mount Kilimanjaro in 6 days to raise money for charity.
March 9th Visit to Airton - This March we will be guests of Airton WI.
April 13th Belly Dancing…..!
This in no way implies that we have tummies to get rid of you understand? Roisin Black, (in her other life a National Park Ranger) will be showing us how it's done. It is believed that belly dancing originated in the middle east and now it's arrived in North Yorkshire West FWI.
May 11th The Pudding Club - We will be travelling to Nelson and Colne College to participate in a pudding demonstration and tasting. We will be joined by WI members from Burnley and Fixby.
June 8th The Travelling Pedlar - Our friends from Carperby WI will be joining us to hear a fascinating talk from jewellery maker and travelling pedlar.
July 13th WI Outing - TBC. Last year our trip adviser, Muriel organised an excellent visit to Townley Hall in Burnley for family, friends and members.
July 31st Summer Barbecue - BBQ at the Rand's.
August 10th Flower Arranging - Learn how to produce simple but stunning flower decorations from our presenter from Lotus Flowers, Skipton.
September 14th Nanny to a Saudi Prince - In September Airton WI will join us to hear a fascinating talk given by Heather Slater on her experiences of working as a nanny to a Saudi Arabian Prince.
October 12th AGM & Presentation - A presentation on the WI year, the President's Report and Financial Report followed by supper.
November 9th Members' Evening - Visit to the Folly Museum, followed by supper out.
December 14th Craft Evening - Christmas Decorations Hands-on session making felted decorations, including robins.
January 11th Christmas Meal - Venue - to be confirmed.

Programme 2014

January 15th Learn Line Dancing - Have a go at line dancing to get rid of the Christmas Pud! With Vera Sharp in Settle (7pm start).
February 12th History of Kirkby Malham Bells - Hear about the fascinating history of the bells of St Michael's Church, Kirkby Malham which was featured on Songs of Praise on Christmas Eve 2013, and have a go at hand bell ringing with Phil Dore and George Parker.
March 12th Guests of Airton - Every year we are the guests of our friends at Airton WI and are entertained by a visiting speaker of their choice.
April 9th The History of English Artisan Cheese - Andrew Swinscoe from the award winning, The Courtyard Dairy, Settle will present a History of English Cheese Making followed by cheese tasting.
May 9th The folklore of wildflowers - Hear about ancient folklore and stories behind some of our best loved wildflowers courtesy of the National Trust. Meet at the Tarn.
June 11th The Life of A Female Army Captain - Sam Barnes, now a civilian has served abroad. Hear what life is like as a woman serving in the army. Carperby WI will be our guests.
July 9th Summer Outing TBA. Last year we visited Kendal to see the Quaker Tapestries – and did a bit of shopping too!
July 27th Barbecue at the Rand's.
August 13th Garden Visit - Planned visit to the 4 acre garden at The Grange, Carleton. Time to be arranged.
September 10th A Hill Farmer's Wife - Julie Clarke, NYW Federation Chairman, will share her stories and experiences of being a hill farmer's wife in the Yorkshire Dales. Airton will be our guests.
October 8th AGM & Presentation - A Summary Presentation of the Year, the President's Report and Financial Report followed by supper.
November 12th Christmas Cookery Demonstration - Prepare something festive with Nick Hatch, a local Chef and College Lecturer.
December 10th Christmas Meal - Venue to be confirmed.