Mums, Dads, Grandparents, bring the family, in half term, to visit Malham in the heart of the Yorkshire Dales. See the imaginitive displays of dinosaurs and animals.
Find all the Tardises around the village.
Buy a Safari trail quiz sheet (£1), stroll around the village and find the answers to the clues.
Please enjoy the hospitality of the local Cafe's, pubs and shops.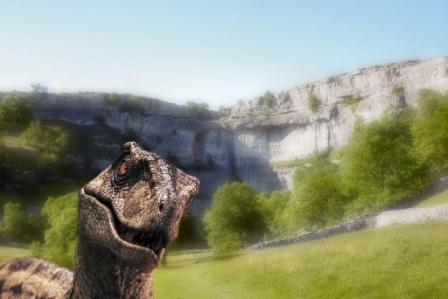 It promises to be a great week so come along and join in the fun.
WINNERS 2007
Safari Quiz (£100) - Kate Armistead of Pateley Bridge
Tardis Count 154 was the correct answer (£50) - Chloe Myers of Bierley
Duck Race 1st (£25 + Dr Who DVD)- Carol Dainty of Horwich
Duck Race 2nd (£10 + Dr Who Book)- Unknown Girl collected on day
Duck Race 3rd (Dr Who Book)- Charlie Slater of Kirkby Malham
Llama Poo Bingo (Town End Farm Shop Voucher) - Eppi Westwood of Hanlith
Proceeds for 2007 are £10,000 to be distributed between Kirkby Malham School, Kirkby Malham Church and Malham Chapel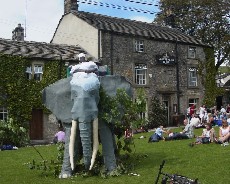 Malaham Safari acknowledges the support of the Craven Kaleidoscope Project.