Malham
Safari Trail
"Animals on Holiday"
29th May - 6th June 2010
A great day out for the whole family.
The Malham Safari Animals will be on Holiday all around Malham and you are invited to come and join in the fun. Every day throughout the week we will have some events including some or all of the following things to see and do
See how many Suitcases you can find -
WINNERS Rhys Morgan of Leeds - who wins £100, Holly Mostyn of Skipton - who wins £50, There were 111 suitcases.
Morris Dancing Saturday 29th May Morris Dancing Dales Tour Times
Coconut Shy
Stream Dipping, YDNPA
Music, Wednesday, 6.30pm till late with Irish Band Quare Craic from County Down
Archery & Rifle Range
Duck Races, every day, weather permitting
All events weather permitting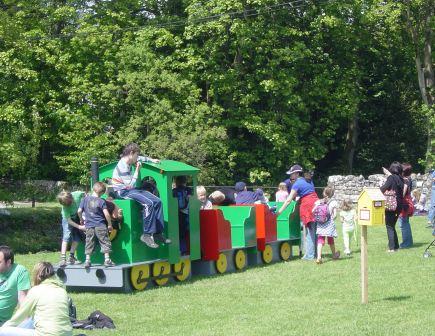 Quiz and map sheets available - Prizes for the first two correct entries drawn from a hat at the end of the week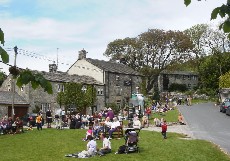 If you have any suggestions or ideas for our Safari, please contact Roger Rand
Past Malham Safari information and photos